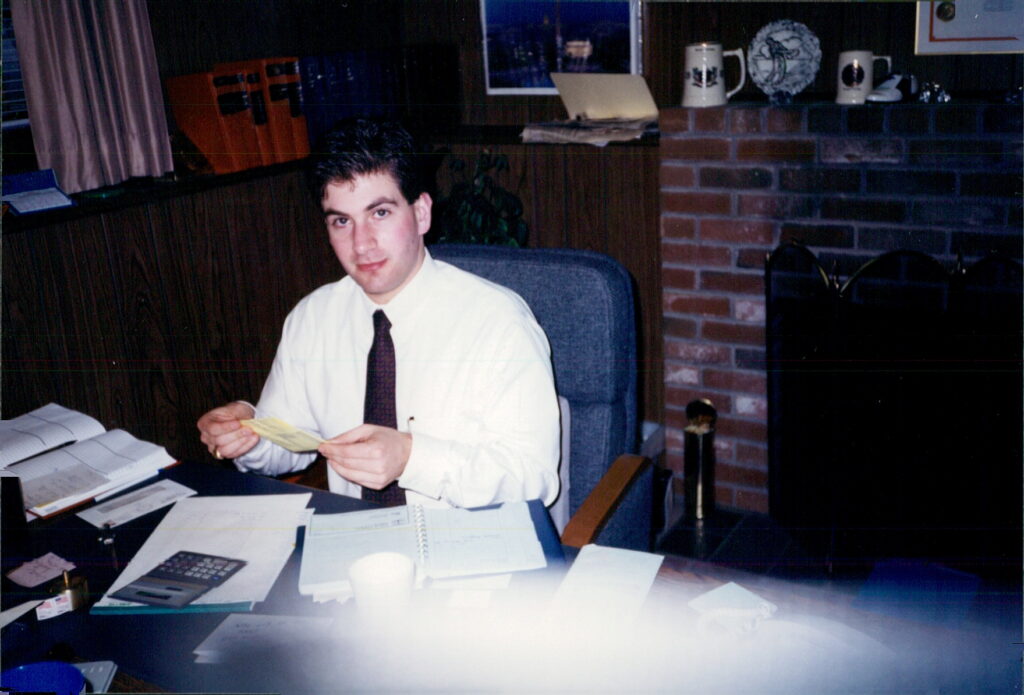 Atty. Pacifico M. DeCapua, Jr.
Pacifico M. DeCapua Jr. was born and raised in Milford, MA. He is a graduate of Milford High School (1983), where he was the Vice President of the American National Honor Society, and was a member of the Varsity Football, Wrestling, and Baseball teams.
After receiving his Bachelor's of Arts in Political Science from Trinity College (1987), he went on to receive his Juris Doctorate degree from Georgetown University Law Center (1990) where he was awarded the American Jurisprudence award and was selected for Who's Who Among American Law Students in 1989 and 1990.
Upon passing the July 1990 Massachusetts Bar Exam, he entered into admission of practice of law on December 21, 1990. He has represented clients in a wide variety of cases and worked as a Bar Advocate (court appointed public defender) from 1993 to 2003.
Pacifico has been a member of the American Bar Association, Massachusetts Bar Association, Worcester County Bar Association, and the Milford Bar Association (where he served on the Board of Directors as Secretary/Treasurer). Additionally, he is a member of the Real Estate Bar Association, and is an Issuing Title Insurance Agent for Stewart Title Guaranty Company and CATIC.
When Pacifico is not in the office, he is involved heavily in the local community. He was elected and served on the Milford School Committee from 2003 to 2009, and served as Chairman from 2006 to 2007 after serving as Vice Chairman from 2005 to 2006. He was also a member of the Milford Lions Club from 1991 to 2007, where he was the Club Secretary from 1998 to 2003. Additionally, he was on the inaugural Milford High School Hall of Fame Committee and presently serves on the Milford Legion Baseball Club, Inc. Board of Directors (since 1992).
Personally, he has coached his children's sports teams for well over a decade through Milford Baseball, Milford Travel Basketball, Milford Football, Milford Softball, Tri-Valley Phantoms AAU Baseball Club, RI Thunder Softball, and Central Mass Thunder Fastpitch Softball.
He and his wife, Susan, are the proud parents of Scott and Kaitlyn.